Band Clothes for Performances aka "Penguin Attire"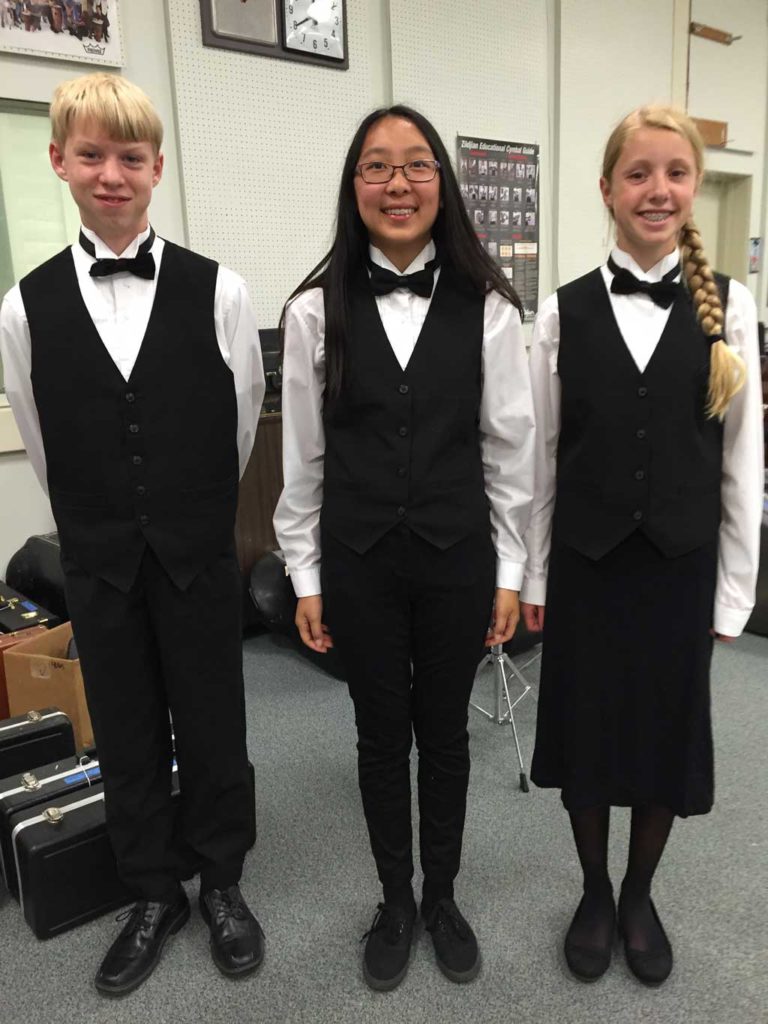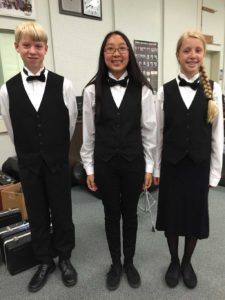 At our performances, students wear a white tuxedo shirt with black bow tie and a black vest. They may choose to wear black pants with black socks & black dress shoes, or long black skirt with black tights and black dress shoes. No shorts or short skirts. You provide the bottom half of the "Penguin Attire." We have some donated pants and shoes available. Please consider donating any outgrown clothes.
The top half, a tuxedo shirt, vest and bow-tie, will be lent to your child for the year. It will hang in the band closet and be sent home a few days before each concert. Band members arrive for concerts fully attired by the call time, ready to play. Please machine wash carefully the vest and shirt after each performance and return the vest and bowtie to school.
Shirts may be kept at home. We also provide a band t-shirt for them to wear at school and band trips, to show they're a proud member of LAMS Band!
These articles have been purchased with funds from donations and fundraising activities held throughout the year. We will be buying 28 new shirts immediately and hope that you'll consider making a donation to help make this possible.